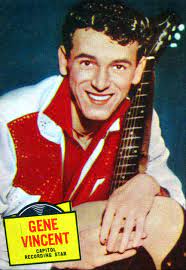 On Ron's Golden Oldies this week…
This week featuring Aussie artist Gene Vincent on the program this Thursday 9th February, noon -4pm streaming on
Northsideradio FM99.3, Sydney's leading Community Radio Station.
————————————————————————————————–
Vincent Eugene Craddock (February 11, 1935 – October 12, 1971), known as Gene Vincent, was an American musician who pioneered the styles of rockabilly and rock and roll. His 1956 top ten hit with his backing band the Blue Caps, is considered a significant early example of rockabilly.
His chart career was brief, especially in his home country of the US, where he notched three top 40 hits in 1956 and 57, and never charted in the top 100 again. In the UK, he was a somewhat bigger star, racking up eight Top 40 hits from 1956 to 1961. He changed his name to Gene Vincent and formed a rockabilly band, Gene Vincent and His Blue Caps (a term used in reference to enlisted sailors in the U.S. Navy). In 1956 he wrote "Be-Bop-a-Lula" which drew comparisons to Elvis Presley and which Rolling Stone magazine later listed as number 103 on its 500 Greatest Songs of All Time.
Vincent died at the age of 36 on October 12, 1971, from a combination of a ruptured ulcer, internal haemorrhage and heart failure, while visiting his father in Saugus, California. Vincent was the first inductee into the Rockabilly Hall of Fame upon its formation in 1997. The following year he was inducted into the Rock and Roll Hall of Fame. Vincent has a star on the Hollywood Walk of Fame at 1749 North Vine Street.
Ron will play many of Gene's hits during the show. along with many more of the early pioneers.
Tune in, (or stream via northsideradio.com.au/audio-player) this Thursday, noon to 4pm right here on Northside Radio text your jukebox favourites to Ron on 0418 246812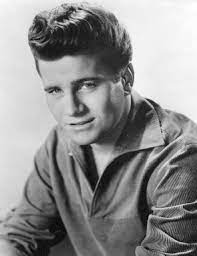 On Ron's Golden Oldies this week… This week featuring Johnny Burnette on the program this…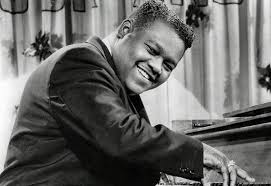 On Ron's Golden Oldies this week… This week featuring Fats Domino on the program this Thursday…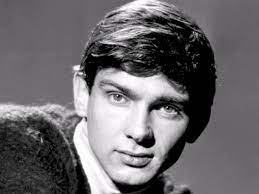 On Ron's Golden Oldies this week… This week featuring Gene Pitney on the program this Thursday…