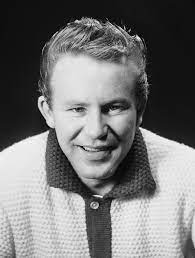 On Ron's Golden Oldies this week…
This week featuring Johnny O'Keefe on the program this Thursday 19th January, noon – 4pm on Sydney's FM99.3 …streaming on Northside Radio, Sydney's leading Community Radio Station.
————————————————————————————————–
John Michael O'Keefe (19 January 1935 – 6 October 1978) was an Australian rock and roll singer whose career began in the 1950s. Some of his hits include "Wild One" (1958), "Shout!" and "She's My Baby".
In his twenty-year career, O'Keefe released over fifty singles, 50 EPs and 100 albums. O'Keefe was also a radio and television entertainer and presenter Often referred to by his initials "J.O.K." or by his nickname "The Wild One", O'Keefe was the first Australian rock n' roll performer to tour the United States, and the first Australian artist to make the local Top 40 charts. He had twenty-nine Top 40 hits in Australia between 1958 and 1973.Johnny O'Keefe's life changed irrevocably after seeing and hearing Bill Haley singing "Rock Around the Clock" in the film Blackboard Jungle in June 1955.
He realised immediately that this was the style of music he wanted to perform, and from this point on he dedicated himself single-mindedly to becoming a rock 'n' roll singer and a star. By 1960 he had become the most popular and successful singer in Australia and a major TV star. J.O'K was the first to admit that he was a limited singer, but he possessed an incredible drive, a fierce ambition to succeed, a tireless facility for self-promotion, a tremendous flair for showmanship and a larrikin spirit that was irrepressible. After decades of promoting his own and other Australian artists and their recordings, we lost Johnny in October 1978
Ron will play some of Johhny's Big Hits during the show along with many more of the early pioneers.
Tune in, (or stream via northsideradio.com.au/audio-player) this Thursday, noon to 4pm right here on Northside Radio text your jukebox requests to Ron on 0418 246812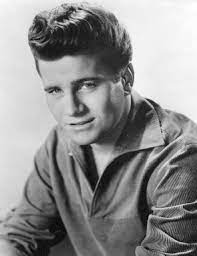 On Ron's Golden Oldies this week… This week featuring Johnny Burnette on the program this…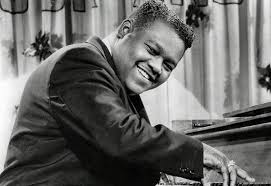 On Ron's Golden Oldies this week… This week featuring Fats Domino on the program this Thursday…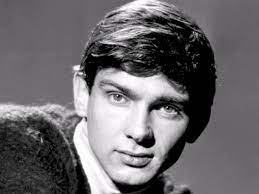 On Ron's Golden Oldies this week… This week featuring Gene Pitney on the program this Thursday…