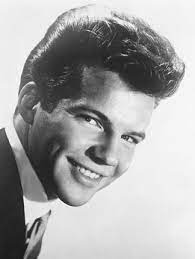 On Ron's Golden Oldies this week..
This week featuring Bobby Vee, an original RnR pioneer from the 1950s to 1970s. Bobby born this week in 1943 and sadly lost in Oct 2016…. Bobby is Ron's feature artist on his radio program this Thursday noon – 4pm. Roy is Ron's guest artist on his program April 21 this Thursday from noon-4pm on Northside Radio
Bobby Vee, born Robert Thomas Velline, was an American singer, songwriter, and musician. He was one of the few long-lasting idols of the 1960s. Born and raised in North Dakota, US, he stepped on the concert stage at 15. The tragic death of Buddy Holly resulted in young Vee stepping in as a fill-in act. After several local shows, he recorded 'Suzie Baby,' which became a regional hit and earned him a 'Liberty Records' contract. The initial few singles brought moderate success. Later, he delivered many hits, including 'Devil or Angel,' 'Rubber Ball,' and 'Sharing You.' Between 1959 and 1970, 38 of his singles made it to the 'Billboard Hot 100' chart. In 1961, he topped the charts with his song 'Take Good Care of My Baby.' Another song, 'Run to Him,' reached number 2. He had six gold singles and one gold album. In the 1980s, he became a popular show performer, especially in Britain.
On the Australian charts Bobby had 11 Hits in the 60s, with 2 #1s and 4 reaching the top 10. His career kicking off when taking over from Buddy Holly in the 1959 Dance Party Tour, following Buddy's death. Bobby also toured Australia many times, with great success. He was also a skilled rhythm guitarist. Vee was married to Karen Bergen till her death in 2015, and they had four children. He toured and performed along with his three sons. He died of Alzheimer's disease at 73.
Tune in, (or stream via northsideradio.com.au/audio-player) this Thursday, noon to 4pm right here on Northside Radio text requests welcome on 0418 246812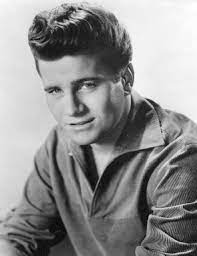 On Ron's Golden Oldies this week… This week featuring Johnny Burnette on the program this…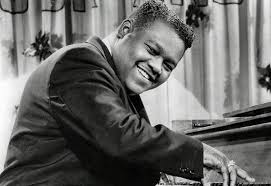 On Ron's Golden Oldies this week… This week featuring Fats Domino on the program this Thursday…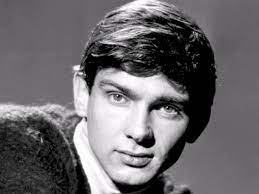 On Ron's Golden Oldies this week… This week featuring Gene Pitney on the program this Thursday…